It's so funny the way God works. I'm sure he doesn't think of it as funny, but I bet He gets a good chuckle when we finally realize what He is doing!
I can't believe how symptomatic I have been tonight! I no more than take the monitor off for a little while and my heart has been racing all day since and skipping around like a school girl on the playground!!
I wonder if it has anything to do with the barometric pressure and the storm outside..
The ol' chiari pain is flooding like the rain! Pressure in the back of my head, and it hurts like the dickens!
My eyes are trying really hard not to work. It is taking forever for me to figure out how to type this out right.... My fingers keep missing the keys. And woozy dizzy... Like someone from the Sahara trying to walk drunk on a sailboat!! Now just picture that one! LOL.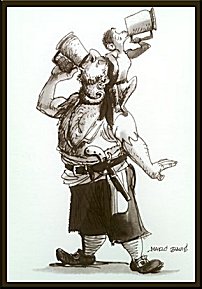 Well, if I talked about the symptoms it would take all night...
The girls had fun during the storm, once the initial "quick get in the hallway" was done. It was like camping out in the living room. We had the candles lit just in case we lost power, and the radio on. They read books and had a picnic in the middle of the floor.
On todays menu: cornny dogs!! haha

I can't help but think the raging storm outside is such a representative of how i feel inside. Emotionally and physically.
I am slowly resolving myself to realize that this is not going to simply go away, and that with God's help I
AM
going to learn how to manage the symptoms and move on with life in a new way. I still am trying to figure out how I am going to bring my family with me on this new journey... How can God use this to benefit us as a family unit? How can we get closer because of it, and not let it drive us apart!
I want only the best for my babies and my husband, and I want my kids to learn how to cope with this early, so that they are not miserable or bitter, but accepting the path God gave them and how to turn it around and use it for God! I have an idea of how I want to do it, but I will save it for another post.
The storm has mostly passed now, but it is still raining lightly and the ground will be wet for days. And that is exactly how this will be for us. The biggest part of our storm, the scary part will pass, but the effects of it will last a very long time, and hopefully if we listen to God and handle things the right way, we will come out for the better on the other side!